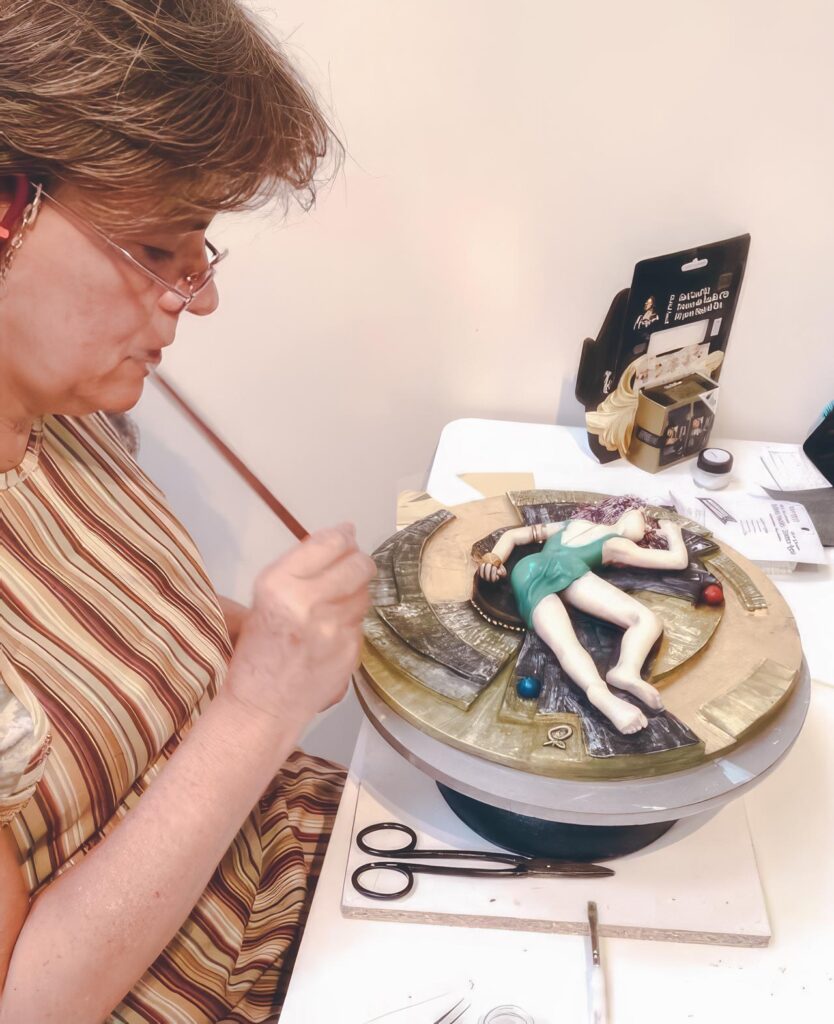 Like life itself, the creative process is dynamic. It is not pigeonholed in the possibilities offered by a medium but rather expands as new techniques become known. In my personal case, circumstances have always played in my favor to enrich my creative possibilities. This is how in this path of constant search I have met great loves who have been my accomplices and companions on different occasions. Drawing, oil painting, sculpture, ceramics, metal work, and small sculptures in jewelry, all these techniques worked under the same common thread are enriched, mature, and flourish giving me new possibilities.
When in February 2020 there was talk of general isolation, due to the global pandemic, the idea of not being able to go to my Studio for more than a month never crossed my mind. I remember so much that I was working on my jewelry table five pieces with beautiful and unique stones, I was creating new designs starting from drawings and transferring them to metal. That night I went out and left everything on the table, like every day, I thought that in a few weeks, I would return. But it was not like that. The days passed and everything seemed to lengthen. One week, two weeks, and five weeks, she decided to take an online Jewelry Design course, this kept me busy for a while, reading, reviewing material, studying, and creating with intention. But I couldn't execute what I was designing in metal, unfortunately, to work in the jewelry I need a lot of tools, a blowtorch and above all the jeweler's table. All of this was gathering dust in my studio. What a difficult time!
At that moment it came to my mind and I appreciated all the endless sculpture classes at Tadeo University, El Bosque University, at Elma Pignalosa's workshop, because as the teachers say "your hands are your best tool" so ha work. No need to waste time thinking about what to do. Must do! And so I enrolled in an online sculpture workshop, with the teacher Carlos Jairran, which was definitely spectacular. There is no time better invested than the one shared with people who are passionate about what they do. I bought plasticine, simple modeling tools, and wire and I started, and the truth is I haven't stopped, I've been between plasticine for at least five months, human anatomy books, sticks, and wires, I love them. They lit a little light for me at the end of the tunnel.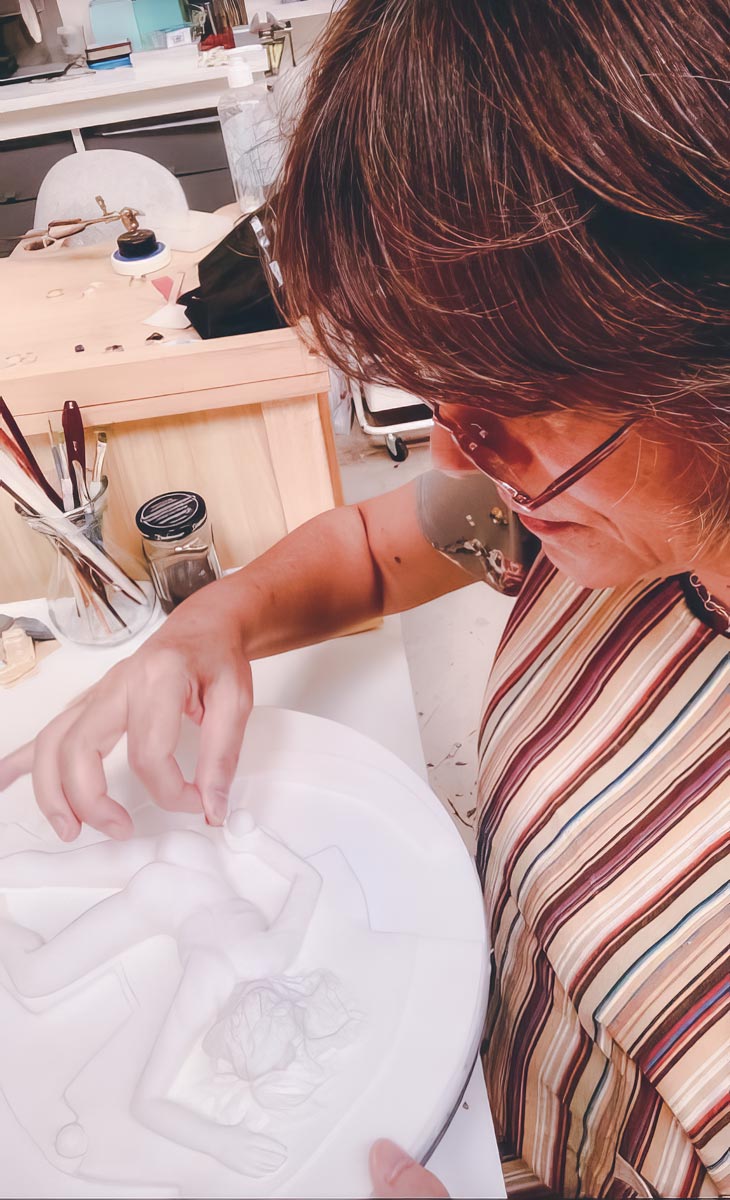 Kneading, modeling, and sculpting definitely have a unique charm, working with all your fingers and hands connect you with the piece in a personal way. 40 years ago I modeled my first sculptures in clay, today I have started working in plasticine. Personally, I really liked this material for its flexibility, its texture, and support that allows me to fully express myself. 40 years ago, the elaboration of the mold and the casting were a long process and even difficult to understand, the materials we used and the technique, in general, were complicated. Today I have found that there are countless materials to work with molds and counter-molds. The principle is the same, but it does help a lot to have more friendly materials and tools. Then I also took a mold-making course, there are 50 different ways to make molds, in this country you will find countless materials that can be used and to finish there is another similar amount of materials in which you can do the casting, I chose to start the resin But I will continue with others where bronze is unquestionably my favorite. Actually, not here for my creative process in terms of sculpture. This is a boot. I want to continue researching, searching, and working on new options that are available and within the reach of those who want to make their dreams come true.